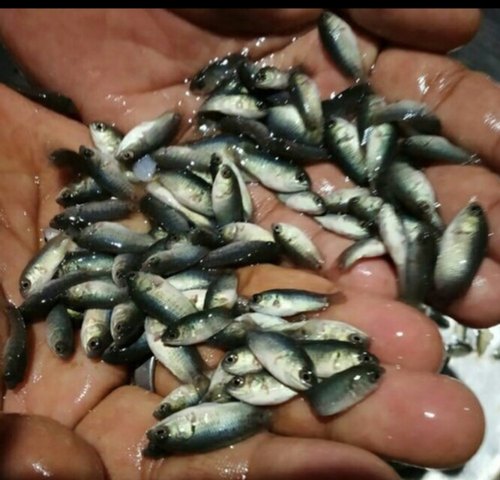 Koi
Koi (鯉, English: /ˈkɔɪ/, Japanese: [koꜜi]) or more specifically nishikigoi (錦鯉, Japanese: [ɲiɕi̥kiꜜɡoi], literally "brocaded carp"), are colored varieties of the Amur carp (Cyprinus rubrofuscus) that are kept for decorative purposes in outdoor koi ponds or water gardens.
Koi is an informal name for the colored variants of C. rubrofuscus kept for ornamental purposes. There are many varieties of ornamental koi, originating from breeding that began in Niigata, Japan in the early 19th century. Several varieties are recognized by the Japanese, distinguished by coloration, patterning, and scalation. Some of the major colors are white, black, red, orange, yellow, blue, brown, and cream. The most popular category of koi is the Gosanke, which is made up of the Kōhaku, Taishō Sanshoku, and Shōwa Sanshoku varieties.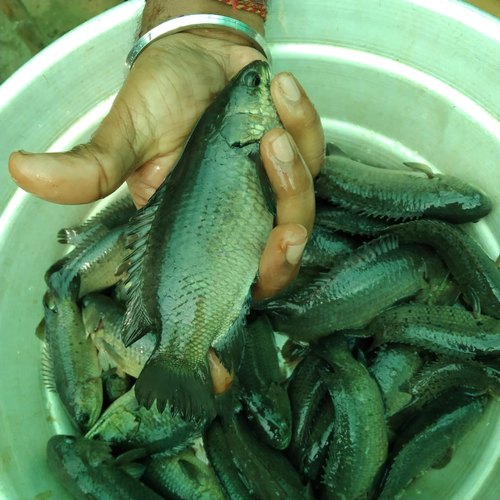 Taxonomy
In the past, koi were commonly believed to have been bred from the common carp (Cyprinus carpio). Extensive hybridization between different populations, coupled with widespread translocations, have muddled the historical zoogeography of the common carp and its relatives. Traditionally, Amur carp (C. rubrofuscus) were considered a subspecies of the common carp, often under the scientific name C. carpio haematopterus. However, they differ in meristics from the common carp of Europe and Western Asia, leading recent authorities to recognize them as a separate species, C. rubrofuscus (C. c. haematopterus being a junior synonym). Although one study of mitochondrial DNA (mtDNA) was unable to find a clear genetic structure matching the geographic populations (possibly because of translocation of carp from separate regions), others based on mtDNA, microsatellite DNA and genomic DNA found a clear separation between the European/West Asian population and the East Asian population, with koi belonging in the latter. Consequently, recent authorities have suggested that the ancestral species of the koi is C. rubrofuscus (syn. C. c. haematopterus) or at least an East Asian carp species instead of C. Carpio. Regardless, a taxonomic review of Cyprinus carp from eastern and southeastern Asia may be necessary, as the genetic variations do not fully match the currently recognized species pattern, with one study of mtDNA suggesting that koi are close to the Southeast Asian carp, but not necessarily the Chinese.