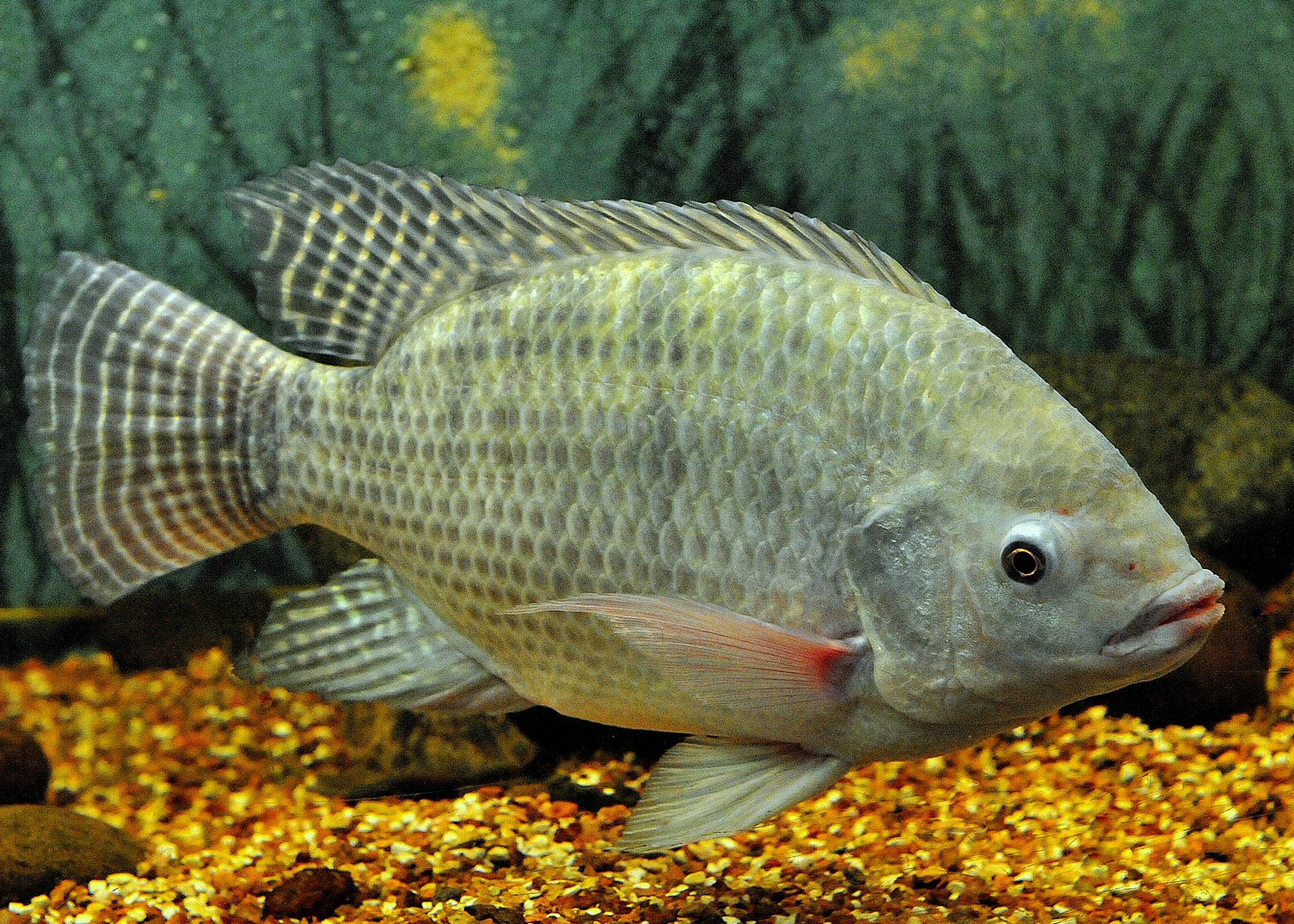 Ruler Marine: Nile Tilapia
The Nile tilapia (Oreochromis niloticus) is a species of tilapia, a cichlid fish native to the northern half of Africa and the Levante area, including Palestine, and Lebanon. Numerous introduced populations exist outside their natural range. It is also commercially known as mango fish, nilotica, or boulti. The first name leads to easy confusion with another tilapia that is traded commercially, the mango tilapia (Sarotherodon galilaeus).
Range and Habitat
The Nile tilapia is native to larger parts of Africa, except Maghreb and almost all of Southern Africa. It is native to tropical West Africa, the Lake Chad Basin, and much of the Nile system, including lakes Tana, Albert, and Edward–George, as well as lakes Kivu, Tanganyika, and Turkana, and the Awash and Omo Rivers. In Israel, it is native to coastal river basins. It has been widely introduced elsewhere, both in Africa and other continents, including tens of countries in Asia, Europe, North America, and South America. In these places, it often becomes highly invasive, threatening the native ecosystems and species. However, some introduced populations historically labelled as Nile tilapia either are hybrids or another species; the Nile tilapia and blue tilapia especially often have been confused.